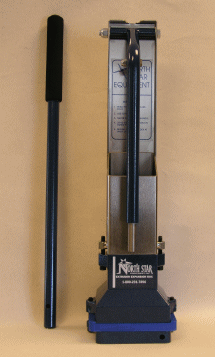 (Expanded Extruder Package Shown)
Introduction
The Expansion Box is an extruder accessory that allows the user to produce larger extrusions from their North Star 4? extruder. This is accomplished by adapting the bottom portion of a detachable box to fit North Star?s selection of 6 inch Dies. We have a selection of stock 6? dies available & custom dies are quickly made and inexpensive.
Whats Included in the Kit
The kit includes: The expansion box, die retainer ring and mounting bolts, hex wrench, spacer board and hardware.
Construction
The expansion box is made of high quality aluminum. All the mating surfaces of the expansion box are machined flat for a tight seal. The die retainer mounting ears have steel inserts for the bolts to screw into. The ears with slots of the expansion box are machined to slide easily onto and out of the extruder. The die retainer ring and the hardware is made of steel. All outside surfaces are powder coated for a durable lasting finish.
Fits all 4" North Star Extruders


Mounting Hardware & Instructions Included


Quick Installation & Easy Clean Out


Complete Line of Dies


Accepts Custom Dies


Built to Last a Lifetime & Made In U.S.A.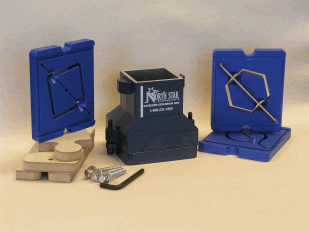 (Expansion Box Package Shown)